From Our CEO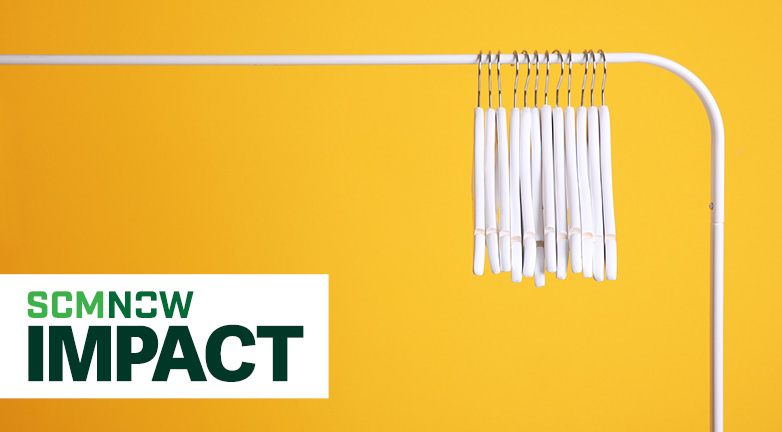 Spacious Potential in the Sharing Economy
The sharing economy is no longer just a catchy turn of phrase; today, sharing, renting and subscription services are everywhere. AirBnB for your holiday rental; WeWork for freelancers who prefer the office environment; Rover for the pup's midday walk; Uber and Lyft when you need someone to drive you places; and Zipcar, LimeBike or Bird Scooters when you'd rather do the driving yourself. The potential applications are endless.
Although only 19 percent of U.S. adults have engaged in a sharing-economy transaction, PwC research reveals that 83 percent of survey respondents believe these services make life more convenient and efficient, 76 percent say they are better for the environment, and 43 percent admit that owning things can feel like a burden.
As ownership becomes unfashionable, the fashion industry is also taking notice.
"In October, the mall fixture [Express] launched Style Trial, a service that allows customers to borrow up to three pieces — with no limits on exchanges, free shipping both ways and free dry cleaning — for $69.95 per month," writes Jasmin Malik Chua in Sourcing Journal. "If a subscriber loves something to death, she can buy it at a discount for keeps. Otherwise, she can keep garments circulating in an eternally refreshed 'closet in the cloud' with virtually infinite options yet zero commitments."
Jim Hilt, Express executive vice president and chief customer experience officer, explains that this allows customers to tap the company's "full assortment and styling services without breaking the budget."
In addition to this kind of flexibility and cost savings, sharing clothes eliminates the hassle of shopping malls and the time spent packing bags for donation — not to mention all those minutes staring at our wardrobes trying to decide if an item still sparks joy.
Shifting business models
Until very recently, most of us would never have considered staying in some random person's home while on vacation, let alone sharing a sweater with a bunch of strangers. Yet today, Airbnb averages 425,000 guests per night — nearly 22 percent more than Hilton Worldwide.
"The data shows, renting and sharing are becoming increasingly popular alternatives," the PwC report asserts. "Executives will be wise to assess the role of their product and brand in this model — are you squarely a purveyor of goods, or are you an enabler?"
For those supply chain managers bracing for change and facing some tough calls concerning clothing lifespans; quality control of shared garments; and logistics economics, especially for lower-cost items, there is some good news. The sharing economy is also flourishing in the education space, with LinkedIn Learning, Grow with Google, and a seemingly infinite number of instructive and informative videos on YouTube. Our own channel is bursting at the seams with customer success stories, webinars, research, annual conference sessions, and a multitude of supply chain education tailored to fit just right.