From Our CEO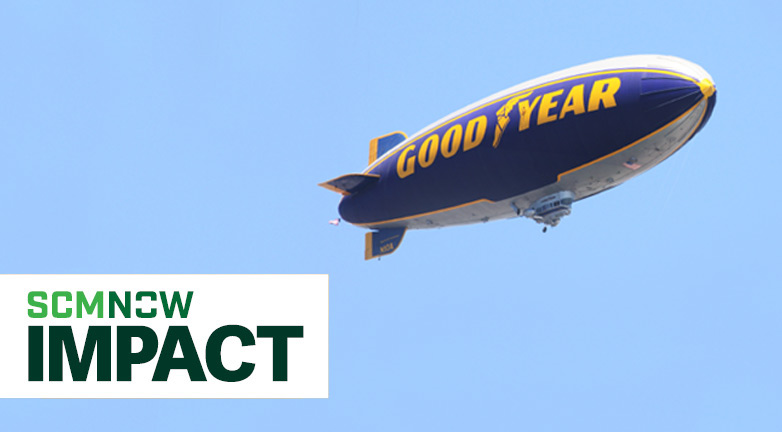 Goodyear Inflates Employee Know-How
By ASCM CEO Abe Eshkenazi, CSCP, CPA, CAE
The skills gap and ongoing talent shortage continue to be some of the greatest dilemmas facing today's supply chains. According to the new Manufacturing Institute report "The Aging of the Manufacturing Workforce," 97 percent of firms express at least some concern about their highly skilled workers retiring or leaving for other opportunities; almost half are "very concerned" about the issue. Next to brain drain, survey respondents worry most about related cost increases, lost productivity and apathetic employees.
"Retirees and many millennial employees regularly walk out the door with their tacit knowledge," write Jim Clarke and Felix Massot for Industry Week. "The company's documented explicit knowledge from them often becomes buried within project records, databases and online portals."
Clarke and Massot are knowledge management specialists at Goodyear. With their teams, they conceived a novel approach to getting essential knowledge into the hands of engineers. Termed Knowledge Sweeps, the methodology is a structured search process that involves the following:
Within an online portal, Goodyear assembles technical literature resources — handbooks, trade publications, an internal expert directory, meeting minutes, benchmarking studies, technical reports and more.
Next, employees conduct systematic queries by studying the relevant databases. This may involve engineering project teams requesting research sweeps during the tire design process or individuals accessing the resources for training and promotion purposes.
Knowledge management specialists then conduct a reference interview while employees observe and share feedback in order to maximize accuracy.
Finally, all sweeps are stored in the portal, thereby continuing to reinforce this key tool for the future.
The authors describe a Knowledge Sweep as an enhanced form of brainstorming and data-gathering, as well as a constructive icebreaker that facilitates valuable conversations about risk and opportunity.
Goodyear's knowledge-management initiatives have unveiled patent data and long-lost technical reports, preventing unnecessary new studies and redundant designs. One Knowledge Sweep even averted a total plant shutdown by revealing proper extruder cooling water specifications to correct an unforeseen problem.
Since 2010, the sweeps have led to a 50% drop in product development cycle time. Last year, they delivered more than $7 million in cost savings.
Long-lasting wisdom
Optimize your own knowledge-management abilities with an ASCM 2019 Preview Pass — a unique way to experience conference educational content, exhibits and networking opportunities on a smaller scale. Preview Pass attendees enjoy two days of access to the Expo Hall and an invitation to the Welcome Reception.
They are also encouraged to take advantage of specially curated Spotlight Sessions. These fast-paced, 25-minute presentations take place in theaters located right on the Expo Hall floor. Spotlight Sessions feature engaging speakers and a wide range of topics, such as leveraging data, industry trends and innovations, employee training, risk management, and more.
All of this is available for a limited time at just $79 with discount code LVPPSAVE20. Register today, and I look forward to sharing knowledge with you at ASCM 2019, September 16-18, in Las Vegas.