Climate Change Disruptors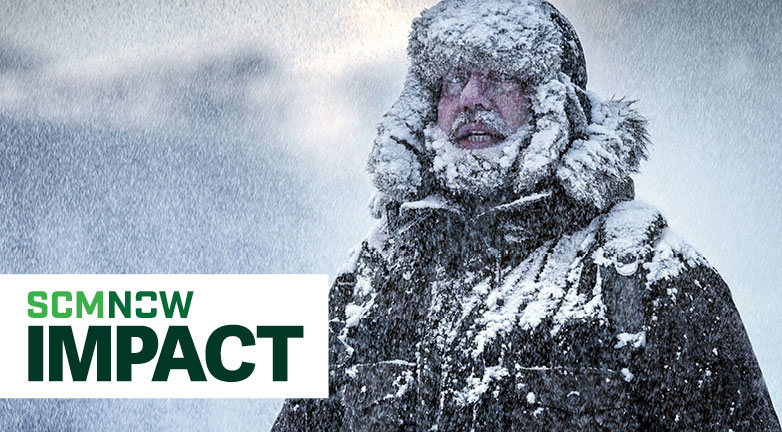 Climate Change Disruptors on the Rise
By ASCM CEO Abe Eshkenazi, CSCP, CPA, CAE
As I write this, the National Weather Service (NWS) is warning of severe cold here in Chicago, with wind chill temperatures expected to reach an excruciating 55 below zero. The NWS has even urged us to protect our lungs by minimizing talking and not taking deep breaths. Meanwhile, on the other side of the world, people in South Australia's coastal capital of Adelaide are facing a different kind of lung injury — from dangerous air quality and ozone exposure. Adelaide recently reached 46.2 Celsius (nearly 116 degrees Fahrenheit), breaking a 130-year record.
When we talk about extreme weather statistics such as these, they are typically followed by warnings of disastrous sea levels, catastrophic Arctic ice decline, and life-threatening floods or hurricanes. "Not enough water to make Coke" and "sweltering Disney theme parks" do seem to pale in comparison. However, a recent Bloomberg article suggests that climate change will have a business impact that is devastating in its own way.
"Climate change is expected to cascade through the economy — disrupting supply chains, disabling operations and driving away customers," author Christopher Flavelle writes, adding that numerous executives see "inherent climate-related risks with the potential to have a substantial financial or strategic impact on their business."
One of the most commonly cited issues by company leaders is draught. Specifically, in addition to Coca-Cola fearing water shortages will threaten its bottling operations, Intel is concerned about escalating costs for the water-intensive process of semiconductor manufacturing.
Other professionals are kept up at night worrying about damage to their networks from hurricanes and wildfires (AT&T), global pandemics dissuading people from travel (VISA), and increased flooding and flood insurance premiums forcing mortgage holders to default on payments (Bank of America).
Interestingly, some organizations have identified opportunities amid the chaos, as climate change can "bolster demand for their products." With more people facing illness, Merck & Co. sees the potential for "expanded markets for products for tropical and weather-related diseases," Apple predicts disasters will make its iPhone "even more vital to people's lives," and Home Depot expects higher air conditioner and ceiling fan sales.
Sustainable supply chains
No matter where your company falls on the threat-versus-opportunity spectrum, climate change is altering the global economy immensely, and supply chains must transform to survive. At this time of both challenge and potential, ASCM is collaborating with a network of world-class organizations — including The Bill & Melinda Gates Foundation, Accenture, Deloitte and PwC — to create opportunities for the kind of supply chain innovation that will be mandatory in the coming years.
In addition, our new SCOR-Enterprise (SCOR-E) designation features an ecological dimension, which focuses on the circular economy, climate strategy, energy, water and waste, material usage, and product life-cycle stewardship. SCOR-E is the industry's first and only corporate supply chain designation.
I hope you will make the most of these valuable member benefits. ASCM mission-driven strategic initiatives such as these draw on the power of supply chains to address pressing global issues and achieve the brightest futures for individuals, companies and communities.