ASCM Insights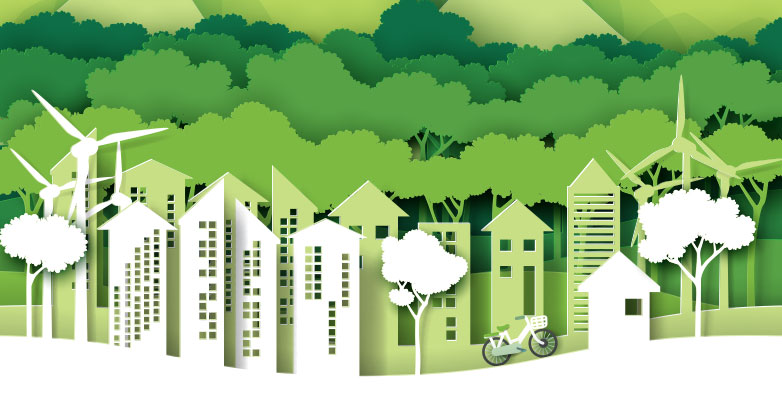 Cascading Sustainability Commitments
By Antonio Galvao, CSCP, CLTD and Mike Dries
When "Working Green" first launched more than 11 years ago, the world was clawing its way through the Great Recession. Though the concept of sustainability seemed to be gaining momentum, many were skeptical, and investment in going green was limited. In that context, the authors chose to focus on sustainability issues as supply chain professionals would and use this department to highlight best practices, pitfalls and key lessons learned. By taking this approach, we hoped to provoke thought and promote the exchange of ideas.
In our first year, we also stressed the importance of understanding end-to-end operations and the benefits of measuring and eliminating waste. We believed in 2008 — and we believe now — that when you measure things and push your suppliers and customers to do the same, you maximize the opportunities for improvement throughout the extended supply chain. This kind of collaboration enables the entire network to be more integrated, improve efficiencies and eliminate waste.
Also in 2008, CDP (known then as the Carbon Disclosure Project) was formed. Initially, the organization had 19 members, each of which committed to sharing its environmental impact and agreed to request the same information from its suppliers. The operative belief was that procurement has considerable power to drive positive change well beyond what might be achieved by focusing exclusively on areas within a company's direct operational control. In other words, an organization's extended supply chain has a much greater environmental impact than a single member company itself.
The CDP has experienced major growth in the past decade, expanding to 115 member organizations across the globe. Those businesses collectively represent $3.3 trillion in procurement spending. They have submitted disclosure requests to nearly 11,700 of their suppliers, asking for details about relevant impacts related to climate change, deforestation and water. More than 5,600 companies in 90 countries responded to the request. Those businesses reported 2018 emissions savings equivalent to 633 million tons of carbon dioxide — more than 1 percent of all global emissions. Moreover, aggregate cost savings among those companies totaled $19.3 billion, underscoring a point we've made from the outset: Environmental stewardship makes good business sense.
CDP's Chief Executive Officer Paul Simpson summed up the power of procurement this way: "Large public and private sector organizations really can lead effective change through using their substantial procurement spend as a powerful lever for action. If others can follow their example, and suppliers continue to cascade good practices and commitments further down the supply chain, this can play a huge role in the rapid transition to a sustainable, low carbon economy."
Earlier this year, 43% of CDP Supply Chain program members confirmed that they are deselecting suppliers based on their environmental performance. An additional 30% say they are considering taking that action very soon. In other words, 73% of CDP Supply Chain program members expect to deselect suppliers if they fail to meet prescribed environmental standards.
Also, more than 525 investors, with a collective $96 trillion in assets, are requesting information on climate change, deforestation and water consumption. This will continue to drive the sense of urgency companies are feeling to reduce environmental impact. To be sure, transparency drives actions, actions drive results, and results drive organizations to become more efficient and push their suppliers to do the same.
Hugh Jones, managing director, advisory, at the Carbon Trust, expressed a position that supply chain professionals increasingly are embracing: "There's so much shared value to be found in greening the supply chain, which can help to increase efficiency, reduce resource costs, enter new markets, and make supply chains more resilient to the impacts of a changing climate and changing world."
We completely agree. Jones's statement summarizes many salient aspects of operational professionals' agenda: efficiency gains, cost reductions, growth, and risk management. This is an exciting time to be working in the supply chain field. Clearly, the opportunities to make a difference are considerable.
Antonio Galvao, CSCP, CLTD, is chief supply chain officer at DuBois Chemicals. He may be contacted at antonio.galvao@duboischemicals.com.
Mike Dries is a retired business journalist and corporate communications executive now working as a freelance writer. He may be contacted at mjdries23@gmail.com.