From Our CEO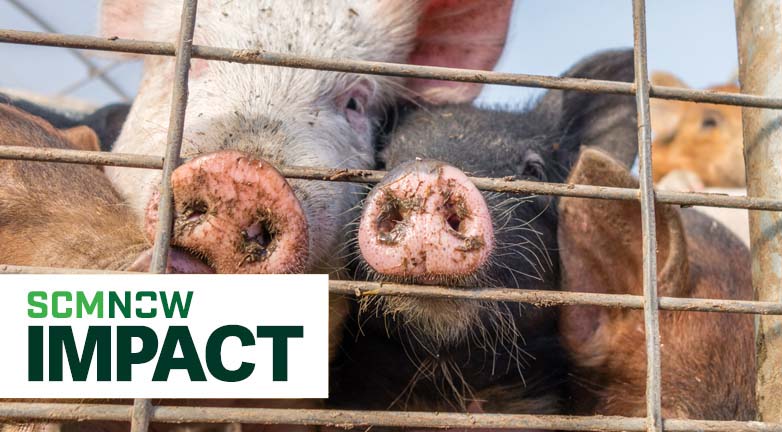 African Swine Fever Hits China's Hog Industry
By ASCM CEO Abe Eshkenazi, CSCP, CPA, CAE
First identified in the early 1900s, African Swine Fever (ASF) has been responsible for the deaths of countless domestic pigs around the globe. According to the 2018 report African swine fever: A re-emerging viral disease threatening the global pig industry, the virus increased rapidly throughout sub-Saharan Africa in the last century. Transcontinental proliferation first occurred in Spain and Portugal, then South America and the Caribbean. A second pandemic arose in Eastern Europe, Russia and Mongolia.
"The latter constitutes one of the most important jumps of the disease so far," the report authors wrote just last year. They then accurately predicted: "Further spread seems likely, since attempts to control the disease have not been effective."
Today, ASF is present in all Chinese mainland provinces, once again severely threatening the hog industry. Experts estimate that 200 million pigs could be culled or die during the outbreak. Frank Tang writes in the South China Morning Post that China, which raises about half of the world's pigs, will face incredible price surges as the deadly virus causes ongoing supply disruption.
The agriculture ministry's market and economy information department has said that the price of pork could escalate by as much as 70% in the second half of 2019. Another survey by the ministry shows that pork prices surged 22.8% in the past few days from the same time last year.
Production losses from ASF have "eclipsed initial estimates," according to a RaboResearch report. The study also notes that efforts to rebuild the pig population in China will be complicated by the risk of recontamination. According to senior analyst Christine McCracken: "Sizable breeding herd losses will delay the Chinese pork industry's recovery. … These losses cannot easily be replaced by other proteins (chicken, duck, seafood, beef, and sheep meat), nor will larger imports be able to fully offset the loss."
The coming shift in animal protein global trade patterns will create significant opportunities for companies with an exportable surplus and access to China. Unfortunately, it also will produce logistical inefficiencies and raise costs through the entire supply chain, McCracken warns.
Explore threatcasting
Traditional planning and forecasting tools are necessary but insufficient for tackling supply chain threats such as ASF. To effectively plan for such catastrophic events, threatcasting is an essential tool. This conceptual framework enables you to translate research and data into actionable steps, which make it possible to identify, mitigate and recover from diverse and disparate risks.
Threatcasting involves multidisciplinary groups working together to systematically plan against future threats. It encompasses inputs from social science, technical research, cultural history, economics, expert interviews and even science fiction storytelling.
ASCM's upcoming threatcasting seminar at our annual conference in Las Vegas will provide a practical overview of the process, real-world case studies and hands-on exercises, and a clear explanation of how to apply threatcasting at your organization. Participation also qualifies you for certificate hours contributing to the ASCM Risk Management Education Certificate. I urge you to gain the tools you need to protect your organization now and for years to come by exploring potential visions of the future while demonstrating your risk management mastery.